What is the etiquette around wearing certain colors as a wedding guest? Most of us know white is a color reserved strictly for the bride and it's off limits for a wedding guest to wear white.
But what about other bold colors? Specifically, red.
A friend asked me a few months ago if it was ok to wear red to a wedding. I love my friend's heart on this, because this question comes from a place of humility and not wanting to draw attention away from the bride and groom on their special day (which is the root behind not wearing white).
But as far as red goes, I say yes! I think it's perfectly polite to wear red to a wedding. Here's why:
Guests should look their best
I think most any bride and groom want their guests to look their best when attending their nuptials. When guests look good, they tend to feel good, and the party atmosphere is elevated. And if looking your best means wearing your new, fits-like-a-glove, feels-amazing RED dress, I say wear it!
If we ban red from wedding guests in fear of upstaging the bride, where does it stop? Don't put on your best face of makeup? Don't wear your statement jewelry? Skip over your new heels? Don't wear your best suit?
I don't think there's any breach of etiquette in wearing red to a wedding. But in this same vein, there is one other thing to avoid (in addition to avoiding white):
Don't share your personal news
Weddings are normally happy occasions and you may be tempted to share some happy news in your life with the rest of your friends and family. But a wedding reception or rehearsal dinner is not the place to announce your own engagement, propose, announce baby news, etc.
This is the bride and groom's special day, so it's best to keep the attention focused on them and to share your news at a later time.
That being said, I will say, when Joseph Duggar proposed to his girlfriend, Kendra, at his sister's wedding reception I had all the heart eyes. The key difference? His sister (the bride) was in on it and helped coordinate the entire thing- no surprises to the bride and groom!
So when you get that next wedding invitation remember to avoid white, hold off sharing personal news, but your red dress is good to go!
If you have any etiquette questions, send them my way!
And if you're looking for a red dress, here's a few I would totally wear as a guest to a wedding: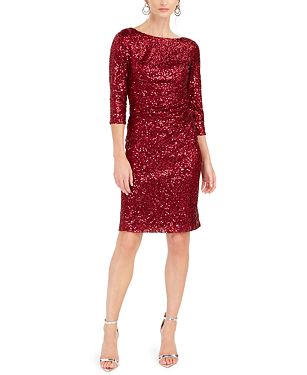 I love the feel of a sequin dress. It just feels like a party.
Love the mermaid bottom on this one. And the sleeves make it a little more modest.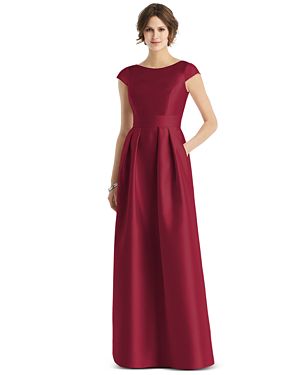 This is just so classy. I would love for someone to attend my wedding wearing this dress. Love the material (and pockets!). Probably my favorite from this list.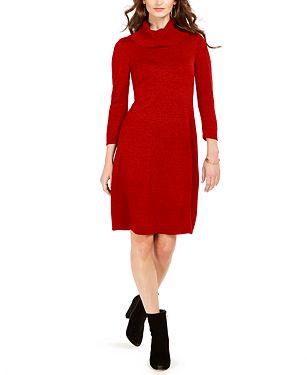 A sweater dress for a more casual winter wedding.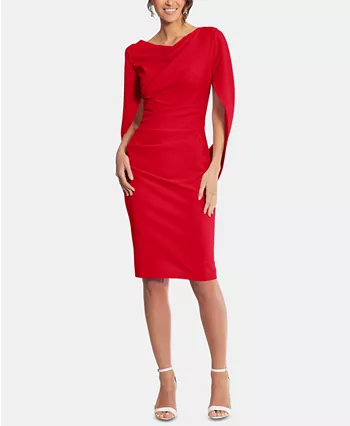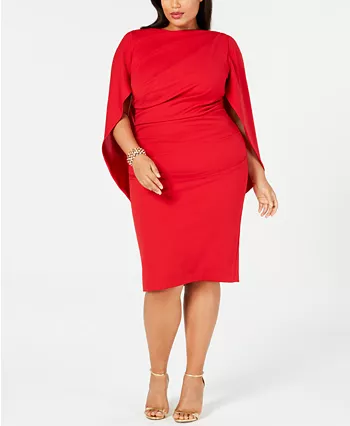 Regular and plus size versions of a ruched cape dress. Fun and a little bit different.
Ok, so I know this is burgundy, not red. But, these sleeves! <3
And here's the regular version of that same dress.
I just love a scalloped edge. #stuffsouthernwomensay
I think the cotton material on this one would probably make it appropriate for a more casual wedding, but still cute!